2019 Camp Physicals Day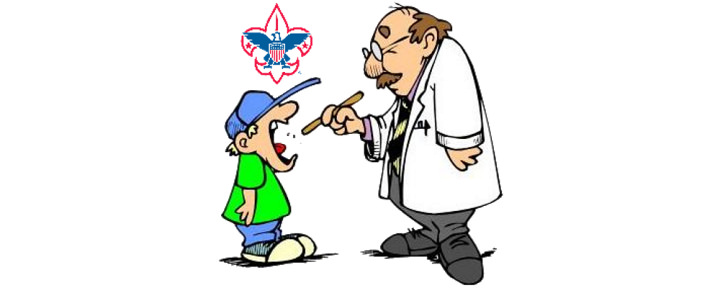 Date/Time:
Mar 23, 2019 9:00 am to 12:00 pm
Location:
Council Service Center
333 West Haywood Street
Asheville, NC 28801
Location Phone: (828) 254-6189

Free Camp Physical Information
Please register only youth for the free camp physicals. If you are an adult and would like to inquire about availability please contact Jennifer.Fox@scouting.org
Please note there are 3 reservation times, 9 AM 10 AM and 11 AM. Spots are filled on a first come first served basis. Scouts must bring the following attached forms with them to the physical. Forms should be filled out where appropriate,
Registration for Free Camp Physical is below- Youth Only
Adults must contact Jennifer Fox for available space.
Acknowledgement of Limited Relationship Form -A parent or legal guardian MUST ATTEND. This form will be availalbe on date of service and must be signed by the parent or legal guardian.
Physicals will not be completed on Scouts that do not have a parent or legal guardian with them.
PLEASE DOWNLOAD THE FOLLOWING FORMS AND BRING WITH YOU!!!