University of Scouting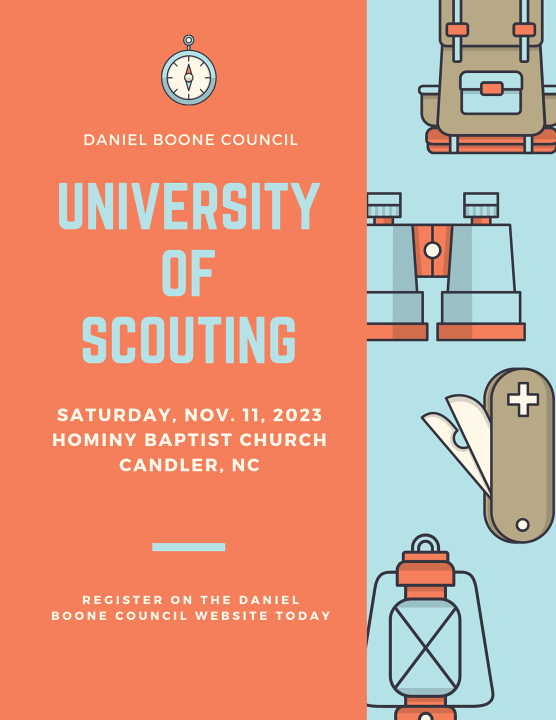 Date:
Nov 11, 2023
Location:
Hominy Baptist Church
135 Candler School Rd
Candler, NC 28715

The University of Scouting is a great opportunity to network with other leaders from the council. This one day event offers up to 6 hours of training covering a variety of topics. Cub Scout programming is available for children of parents attending. ScoutsBSA youth will have sessions especially for them as well.
TIME: 8:00 AM - 4:00 PM
COST:
Adult participants $13
ScoutsBSA participants $8
Staff $5
Cub Scouts: $3 (parent or guardian must stay on site the entire time the scout is in the facility)
LUNCH : $7 (optional)
See the Course Catalog below for specific information about the classes offered.
All participants will receive a patch.
REGISTRATION OPENS SEPTEMBER 1 !