DBC Scout Physical Day 2023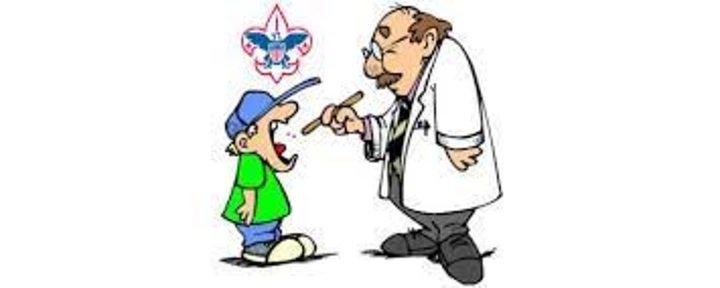 Date/Time:
Mar 4, 2023 9:00 am to 12:00 pm
Location:
Council Service Center
333 West Haywood Street
Asheville, NC 28801
Location Phone: 828-254-6189

Online Registration Form is located at the bottom of this page!!!
We are excited to announce that we will be holding our 8th Annual DBC Scout Physicals Day this year on Saturday, March 4, 2023 at the Council Service Center.
As in past years, Scouts will be seen by appointment only; reservation spots are filled on a first registered, first served basis. There will be 3 time slots for appointments; 9am, 9:30am, and 10am. Once all spots in a specific time slot is filled, it will no longer be available. The registration is below! Each Scout must have their parent or legal guardian with them in attendance or a physical will not be completed. Due to the high number of reservations, Walk-ins will not be accepted on the day of the physicals. Females Scouts are welcome to participate, however, at this time we only have male Physicians that have volunteered to performing the physicals. We have reached out to a few of the female Physicians that we know are connected to our Scout Units, but none have responded to our request to volunteer.
Registration will close on Tuesday, February 28, 2023
At this time, there are no adult appointments available.
As noted above, reservations spots will be filled on a first registered, first served basis. Scouts should arrive at least 15 minutes prior to their scheduled time. They must also bring the following attached COMPLETED forms with them to the physical;
BSA Medical Form - complete parts A & B (3-pages), Part C will be completed by the physician at the appointment time
BSA Activity Consent Form
Physicals will not be completed until the two forms listed above are filled out and checked by the registration desk.
There will be an additional form that must be signed by the parent / legal guardian when they check in the Scout.
Remember, physicals will not be completed on Scouts that do not have their parent or legal guardian with them, as they are required to be present in the room during the exam. And, Walk-ins will not be accepted.
On the day of the physical, we ask that you enter through the Scout Shop side of the building for check-in. The front entrance will be locked.
The Asheville Scout Shop will be open early on this day from 8am – 3pm to assist anyone wanting to shop while here.