Recharter Turn In Day 2023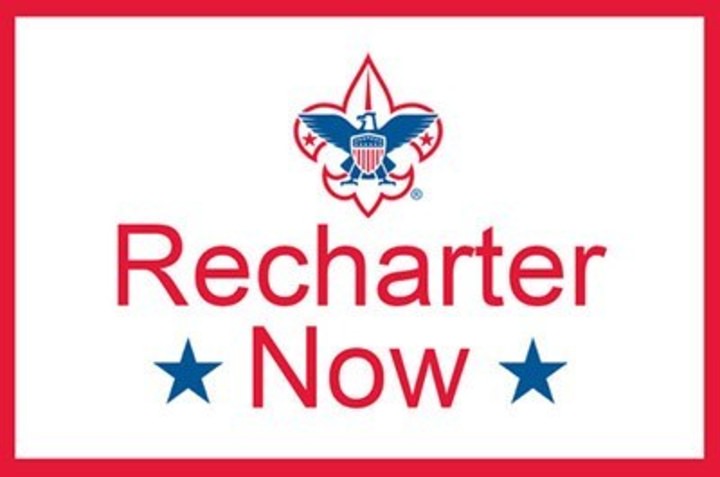 Date/Time:
Dec 2, 2023 9:00 am to 2:00 pm
Location:
West Burnsville Baptist Church
222 W. Burnsville Church Road
Burnsville, NC 28714
Location Phone: 828-254-6189

This event is to help the Daniel Boone Council work to recharter for the 2023 calendar year!
Falling Waters District: TBD
Looking Glass District: TBD
Mt Mitchell District: TBD
This is the official turn-in day, so please come prepared to finish up any final paperwork with ALL signatures! Please also bring a signed check with amount filled in, or a blank check with someone who is approved to sign!
District Recharter Information
In an effort to make things run smoothly and efficiently please be aware of the following items.
Everyone should have opened their Recharters no later than Saturday the 18th – need help come to Recharter Day on the 18th
Recharter Help Day – Saturday, Nov. 18 at Fletcher United Methodist Church. In the Fellowship Building behind the church building. Time 9-12
Commissioners are here to help you and answer questions. And you can always contact Wendy Henderson, District Commissioner at 828-243-4326 dwhenderson2@hotmail.com or James Hylemon, District Executive at 828-275-3075 james.hylemon@scouting.org
Multiples – all multiples should pay with one unit if the Charter Partner has more than one unit (for example a Pack and a Troop). Be sure to talk with each other to see "who is paying where".
Complete your Recharter by December 3. Remember it must have signatures (electronic or in person) before turning it in.
Be sure to have applications for any one you are adding. Do not add them in when processing or they will get a new registration number. If you can get those to Wendy or Jonathan by Nov. 18th then they can, in turn, get them to Jennifer F. and hopefully she can get them entered before you print your final copy. Keep in mind that if you do this you will need to hit "Refresh" every time you open your paperwork to see if they've turned up yet.
Recharter Turn In Day

Saturday, Dec. 2 9-1:00 at the Council Office
Bring copy of your completed paperwork
Please bring a blank, signed check. This way we can double check all the paperwork before you write the check. There is a payment sheet attached to this email. You will receive a receipt for your payment.

Didn't get to Turn-In Day on Dec. 2 or completed everything before then….please contact Wendy or James to pick it up. With added responsibilities at the Scout Office Jennifer cannot accept these and they must go through the DE (or District Commissioner).
Made a mistake after you pressed "submit" it's okay; just attached a note and Jennifer can make the changes (for example a youth you thought was dropping now wants back on).
All Youth Protection must be good through March 31, 2023.
Any youth who turn 18 before March 1 and want to continue to be registered should fill out an adult application. You should turn that in with YPT and the CBC (Criminal Background Check).
When you turn in your completed Recharter I would also like a list of drops and reasons for drop. There is a form you can print, but I need some specific information if you use "other". This can be written in.
"Charter Organization Agreement" - Print, fill out, and have signed… Copy must be turned in with Recharter.
If you have folks in your unit who are also on the District or Council they should register with the unit and then their registration will roll over in June for that "multiple" registration/position.