Council Pinewood Derby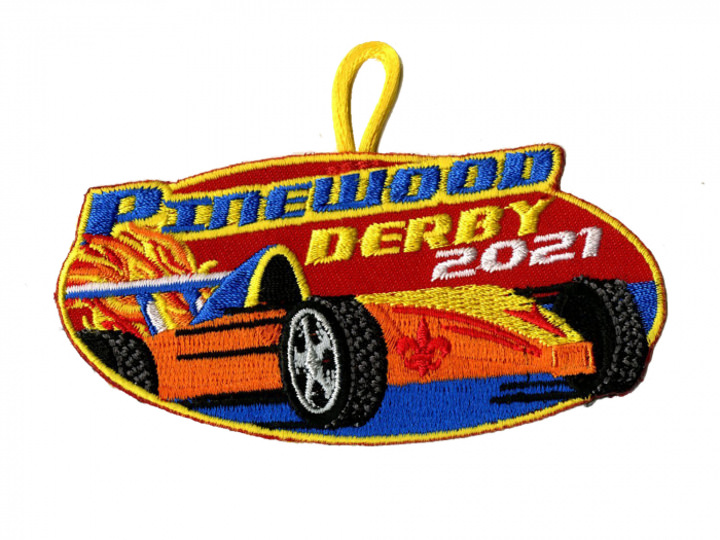 Date/Time:
May 1, 2021 1:00 pm
Location:
Asheville Mall
3 S Tunnel Rd
Asheville, NC 28805

$5 per youth Car – $10 per "Outlaw" Car
Asheville Mall
Next to the Verizon and Dillard's Stores
Check-in Starts at 12:45pm and if your car is not checked in (or in line to be checked in) by 1pm you will not be able to enter the Youth Race. If your car is not checked in by the end of the youth race, you will not be able to participate in the "outlaw" race.
RULES AND GUIDELINES:
1) You must use the official pinewood derby car kit.
2) Anyone can hlep you build the car.
3) Any tools can be used when done safely under adult supervision
4) Size and tolerances:
Length- 7 inches (max)
Width- 2 3/4 inches (max)
Distance between the wheels (side to side)- 1 3/4 inches
Ground clearance- 3/8 inch (Minimum)
Weight- 5.0 ounces (max)
5) Axels must be interted into the existing slots in the pine block. The wheelbase cannot be changed or relocated. However, the car can be built ot run backwards.
6) Once the car has been "checked in", it cannot be touched again except under supervision of the staff until after the competiton.
7) No additional lubrication will be allowed after "check in".
8) All weights must be securly attached to the car. Replacing any loose weights will be done by the owner under supervision of the staff in charge.
9) If a broken car cannot be fixed by the owner, under staff supervision, it will be disqualified.
11) Outlaw race is the same rules, but allows Scouts BSA, Adults, and older siblings to compete!
12) Patches for every racer, and Trophies for the top 3 places in each of the two races.
13) Certificates for Best Youth Design and Best Outlaw Design