First Responder for a Day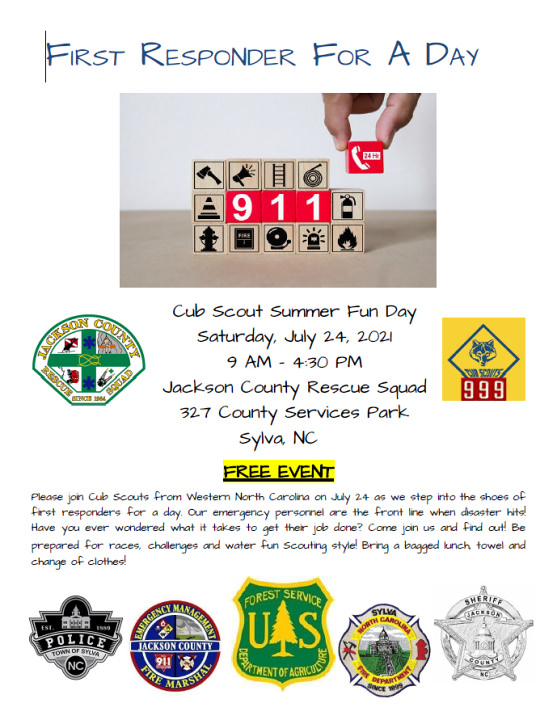 Date/Time:
Jul 24, 2021 9:00 am to 4:30 pm
Location:
Jackson County Rescue Squad
327 County Services Park
Sylva, NC NC

Please join Cub Scouts from Western North Carolina on July 24 as we step into the shoes of first responders for a day. Our emergency personnel are the front line when disaster hits! Have you ever wondered what it takes to get their job done? Come join us and find out! Be prepared for races, challenges and water fun Scouting style! Bring a bagged lunch, towel, and change of clothes!