Mind Games Camporee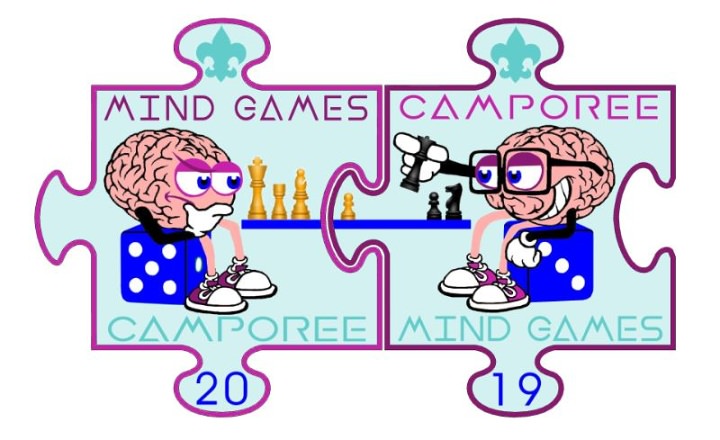 Date:
Oct 25, 2019 to Oct 27, 2019
Location:
Camp Daniel Boone
3647 Little East Fork Rd
Canton, NC 28716
Location Phone: (828) 254-6189

Dust off your brains and limber up those brain cells and join us at Camp Daniel Boone to test your mind, apply your Scout skills and just have fun.
Fun for Scoutmasters too! Camp wide SM Golf! Make a club and test your putting skills. (1 leader per troop).
Friday Night Board Games
All patrols and crews are asked to design a board game for some Friday night fun.
Involve each member of your patrol in designing the look and creating fun spaces filled with adventure and excitement. Remember shoots and ladders or candyland? Have fun and be creative, the more colors and design elelments, the more fun people will have playing your game. This activity can count towards requirements in the Game Design Merit Badge.
Requirements: With your merit badge counselor's approval of your game; design, test and adjust your game while following the below requirements and the requirements 5,6,and 7 of the Game Design merit badge.
Drawn out on a large poster board, cardboard, or paper
include rules and objectives
game to have a theme
a path with a beginning and an end, with many spaces in between to travel.
spaces with negative as well as positive results
may have spaces with draw a card
Approximate 30 min playing time with 5-8 players
a dice or spin wheel with numbers
8 different playing pieces
test your game and make necessary changes beforehand.
| Position | Name | Telephone | |
| --- | --- | --- | --- |
| Assistant Camporee Chief | Walt Corbin | | Email |
| Terrora District Executive | Jonathan Hutto | (912) 481-3758 | Email |
| SoQua District Executive | Brian Sullivan | (615) 636-9716 | Email |
| SoQua District Camping Chair | Chris Williams | (828) 505-3971 | Email |