Scouts BSA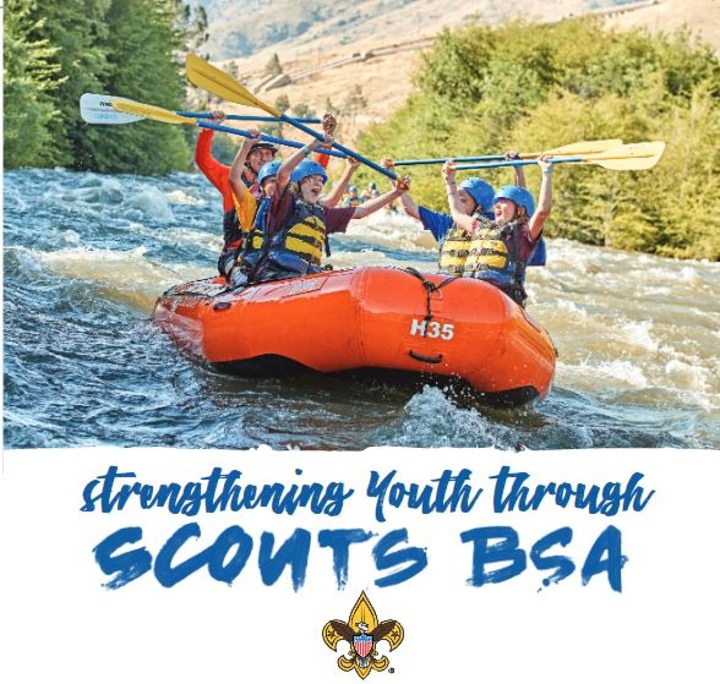 Learning for Scouts BSA
The Scouts BSA program is designed to challenge skills, develop courage, and test knowledge of boys and girls aged 11-17. This is a youth-led program that is guided by adult volunteers. In this program, scouts learn and grow to become the leaders of today.
Whether learning to sow or hike a mountain, ride a bike or ride a horse, camp outdoors, or navigate the internet safely, Scouts BSA has a program to help. Choose from 139 merit badges and earn your way through the different ranks on your Journey to Eagle!
Eagle Scouts represent a minority of the population, but a majority of leaders in America. On the Path to Eagle, a scout will develop an awareness of the importance of honor, loyalty, courage, and service. This journey is fraught with distraction and danger, but the reward for making it to the pinnacle is lifelong.
What Will I Do in Scouts BSA?
Scouting is designed to take boys and girls out of their comfort zone and into a controlled but challenging new world. Many of our activities are focused on the outdoors, but the scouts themselves determine the direction of the unit activities. The youth take charge and create their plans for the program, all while gaining confidence, learning to collaborate, building self-esteem, and fostering leadership skills.
Adult leaders support the scouts as experts in their fields. Parents and adults play a vital role as they are encouraged to leverage their unique skills to lead the scouts towards leadership positions. While this is a youth-led program, adults are key in mentoring, guiding, and encouraging.
How Often Do We Meet?
Most Scout troops meet weekly and have monthly troop activities. Since this is a youth-led program, these activities may vary drastically from camping and hiking to STEM and service.
Who Can Join?
All youth, boys and girls, ages 11-18, can join Scouts BSA! Also, any Cub Scouts can crossover to Scouts BSA after completing the fifth grade or after earning their Arrow of Light.
What's the Cost?
The membership fee to join Scouts is $78 per year (plus a one-time registration fee of $25) and is pro-rated monthly. Other costs for uniforms, activities, and camping trips are not included in the membership fee. We offer two council-wide fundraising programs per year to help keep costs low. By participating in these fundraisers, your scouting experience can even be without any cost to you!
How Does Scouts BSA Include Parents and Guardians?
Scouting is a volunteer-led program. Each Scout pack is sponsored by a local community organization. Parents are encouraged to get involved as a den leader, pack leader, or unit volunteer. Scout leaders get to guide the next generation of youth and their families, improving the community through fun-filled activities that teach values of the Scout Oath and Law. The quality of our nation's future depends on the choices we make right now. We are counting on you and, more importantly, our young people need you…especially in today's world.
How Do We Get Started?
Join Cub Scouts at any time! To register today, Click HERE. To speak to someone directly, please call (828) 254-6189.