Asheville Scout Shop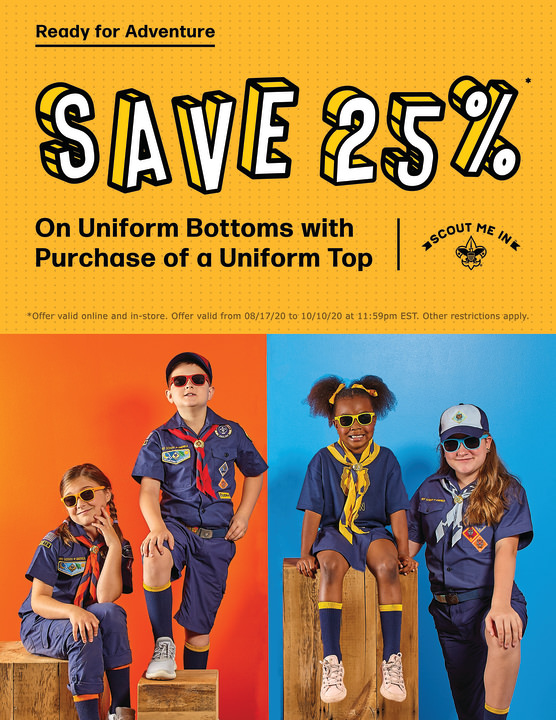 The Scout Shop is open! Please continue to use the back door for access.
We can't wait to see you - we have missed supporting your Scouting adventures in-person.
Asheville Scout Shop:
We're back and ready to serve you.
The Scout Shop will be closed on Mondays.
Scout Shop store hours will be:

Tuesday – Friday 9am – 5pm
Saturdays 10am - 1pm.

Scout Shop store visitors must use the back-door entrance only.
There is a limit of 4 people allowed in the store at a time.
All visitors must wear a face mask during your entire visit and adhere to the 6ft social distancing requirement.
All types of advancements must be pulled by store employees only; (Click here to complete the new Advancement order Request form) Once completed, your order will be automatically submitted to Asheville Scout Shop for processing. Payment can also be made via credit card over the phone.
A minimum of 24 hours notice is required for ALL orders.
The Council Office will be closed to walk in visitors, if you plan to use a store voucher, please call the store 24 hours in advance so a voucher can be obtained from the office in time for your arrival.
The dressing room and restrooms will be temporally closed.
Safe and convenient curbside pickup is now available; all you need to do is this:
Call or email your store to place your order.
Give us a little time to prep and process – we will notify you when your order is ready and with instructions on pickup.
Once you arrive, just give us a call and we will deliver your goods to you safely, with a smile and a wave (and without contact).
Asheville Scout Shop
333 West Haywood Street
Asheville, NC 28801
(828) 253-4949 or AshevilleScoutShop@scouting.org