How to Add/Remove Classes
Log in - DanielBooneCouncil.org - Upper right corner
Click "GO TO EVENTS".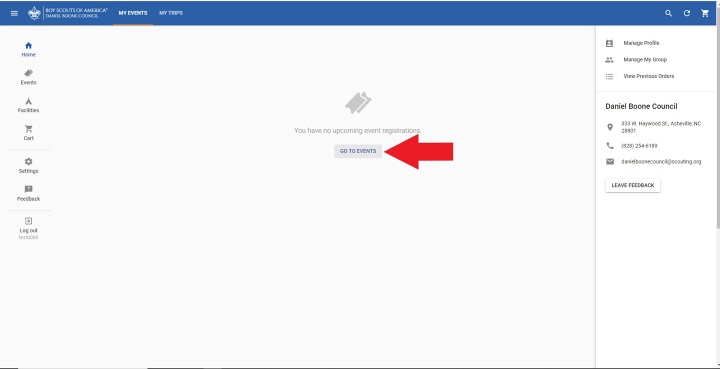 Click on the event type you would like to add or remove class for (Summer Camp, Scouting at home, etc.).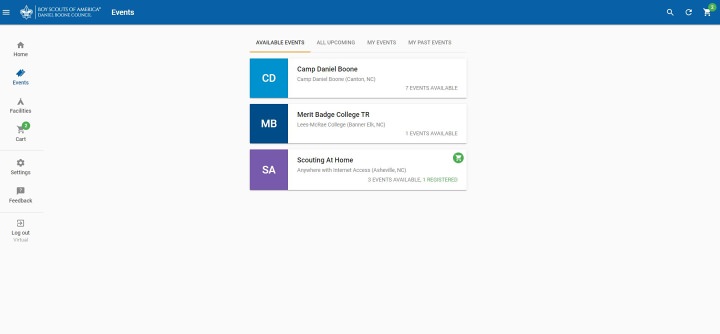 Click the specific event you would like to add or remove class for (specific week at camp, month for Scouting at Home, or year for Merit Badge College).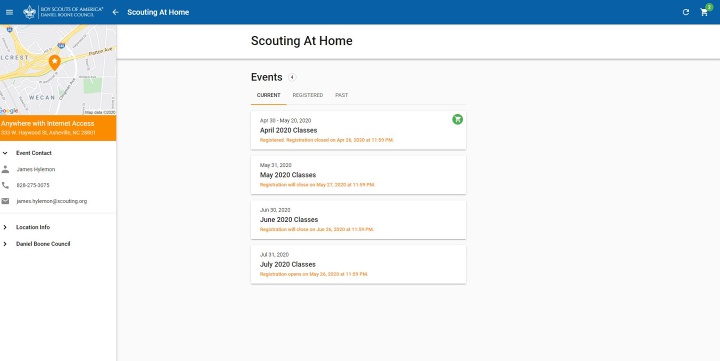 At the middle of the page below the "Participants" heading, click on the name of the scout you wish to add or remove class.
Once the correct scout is loaded, click "Manage Registration" and then "Edit Registration."
Confirm the information on the first two sub-pages, then on the 3rd page, choose to "add class" of the class that you wish to add. If you wish to remove a class previously scheduled, choose "remove" on the right panel. Please note that you may choose to add or remove multiple classes from this interface.
Once you've added or removed the classes that you'd like, check out like normal!